Fiji, the Pacific Ocean, south of the desert 150 million years ago by volcanic activity 333 to 106 consisting of an archipelago consisting of the island country. The largest island is covered with tropical forests of Viti Levu and Vanua Levu. Vita is the capital of Levuka on Nadia's southern coast is notorious. This exotic resort along the coast and many are listed.
Beginning 15 km south of Nadi extending the South Pacific coast is called The Coral Coast and one of Fiji's most interested in seeing this region of mainland tourist destinations. In many ranked on the white sands of the resort, Shangri La Hotels, Outrigger Hotels, Warwick Hotels as some international hotel chains are also included. Mangrove forests, steep hills and slopes covered with rain forest, expanses of sugar cane plantations with extraordinary sunset views and is highly recommended for those who want to vacation in Fiji.
A perfect morning on the Coral Coast. each party the night after the rain smells like wet earth and trees and you. Trees and other plants are fairly bright due to wet leaves under the sun. maybe 20 meters behind the coconut trees and the blue of the sea in front of me. After breakfast, I went for a walk to explore a beach like this. White sand and warm sea nearby. I never take the sea for about 10 days over my shorts. We need to Fiji trip 2 t-shirts and shorts.
One of the best activities in Fiji go for a canoe. I discovered paddle pull surroundings and the sea in The Coral Coast coast for about an hour. I was attracted by the sea paddling. I took the tour with a canoe on the island quat and drew dikakt there with underwater life and coral richness. In this coastal coral is colorless and less than the number of fish. Especially starfish was here more. Phosphorous fuchsia darker than the color of fish and Parliement blue color which is close to the sea stars are about one meter altımd.
There are plenty of coconut trees in the ground next to the beach hammock. I moved back to my room to take my book which is close to the sea. They almost parallel to the floor space of a few coconut trees to the sea. hanging too long on one swing. A wonderful view. Always in the following images in postcard tropical island objects in front of my eyes. White sand, blue sea, green, green leaf with coconut trees, sun, hammock … peace time.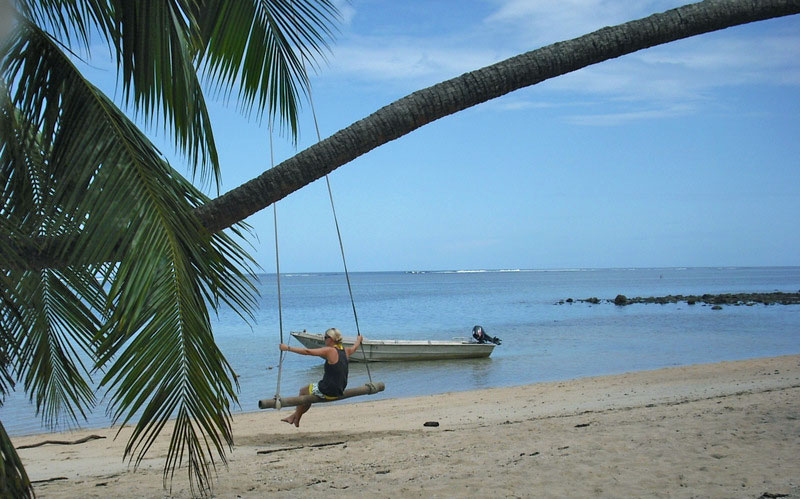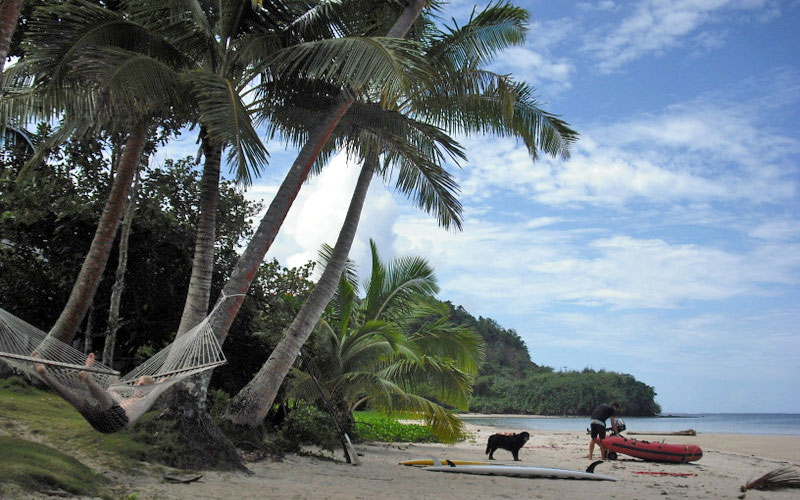 All of the clients are young people. and most of the British; Easily understood by their accent. Beach House offers some paid some free activities. Every day at 10:00 it into the woods in the back of the "Jungle Trek" and has this walk takes about an hour. 10 are given to help the villagers is charged with FJ $. At 11:00 Snorkeling Trip ($ 15) has, reachable by boat, the Tadrawa Arcade. Hour 13: 00 to "Coconut Leaves Weaving demostration" there. Again he wished the hours on the beach ($ 25) or right into the forest and the sea at sunset in the evening ($ 35) can ride horse. 15:30 the next two and sometimes cakes and free tea and coffee can be increased by eating more. for lunch the next jam and butter enough for me.
At 16: 00 at the beach volleyball. At any time you can make free kayaking. Dinner (FJ $ 15) if you want to you reported your name and you can choose from three types of menu as you wish. Local Fiji Fiji Gold beer $ 4.75. Billiards, table tennis and darts in the same way free. The one-hour massage FJ $ 20. I think the prices are quite reasonable.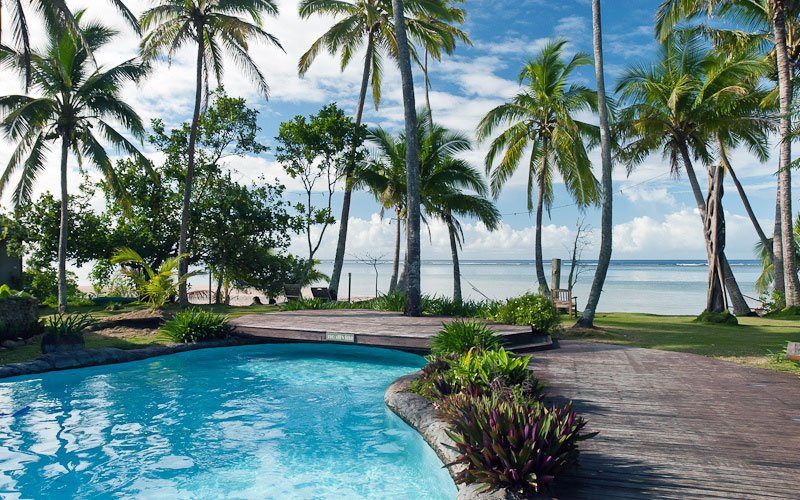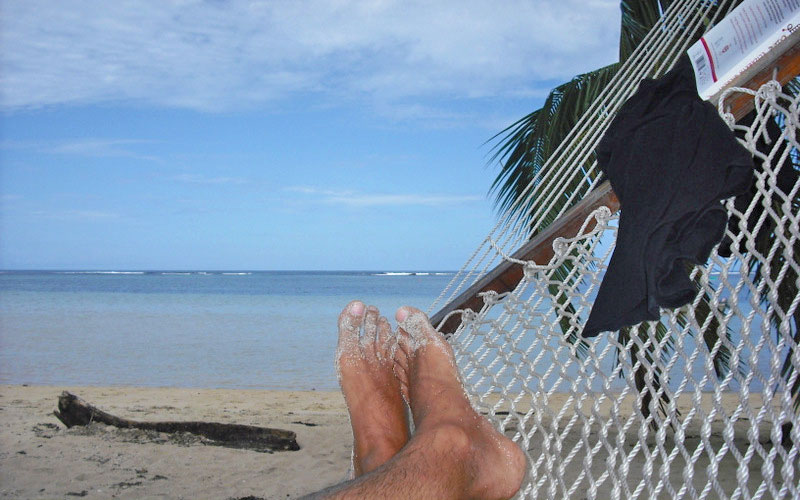 Actually, I have one in my travel plans while he unplanned! Everything was planned down to the finest, do research for a long time before, than go without seeing, without there to map every part of the brain I think sometimes reduces the excitement of the first sight. I'm crazy about surprises, although I do not know where to go and explore without knowing also gives me more pleasure. That is why I'm making my plans generally rough, they just there in my head as a template and the characteristics of the place I go, I shape according to what I found.
Here's The Beach House offers 2 days of going to mold the capital Suva. I was also going north, head towards goal from Suva Volivoli Beach, The Coral Coast after my plans changed and I decided to stay here a little longer. The Beach House night of my stay in the hostel room resort FJ $ 35 including breakfast and quite reasonable.
Everything the immensely enjoyable, cheap and real holiday. My brain rather than spend it on things that entered my stomach, and I prefer to spend my money on things that appeal to me. see new places, making new experience, a new place to set foot indescribable.