UNESCO objective, all mankind adopted as a common heritage, to promote cultural and natural assets with universal values, to protect, to create awareness in the society and deteriorated for various reasons, do not have that explains as to provide cooperation to preserve these values.
According to 2016 records, protected by UNESCO on the World, 203 natural, 814 cultural and 35 also include a total of 1,052 units universal heritage that has both cultural and natural properties.
12 eye-catching from the UNESCO World Heritage in East Africa
1 Serengeti National Park, Tanzania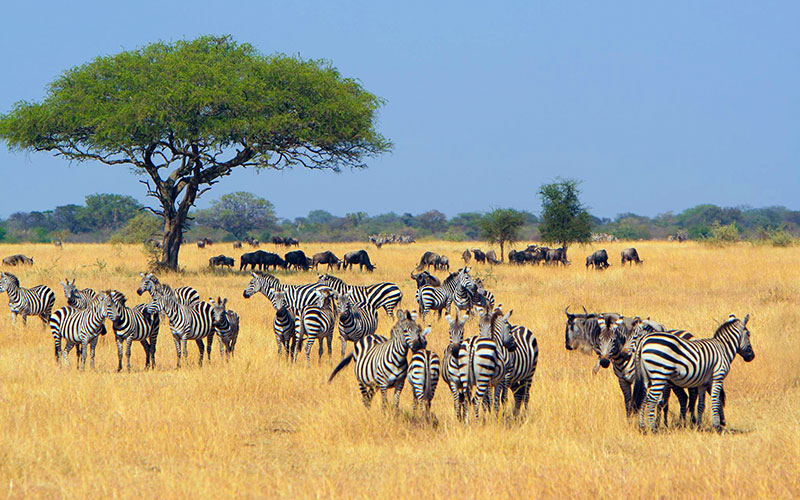 Masai Mara Reserve and Serengeti National Park is the scene realized the great migration of zebra and antelope öküzbaşl twice a year. This area is located in Kenya and Tanzania, water and green pastures finding their instinct is witnessing the biggest migration of animals prepared for tremendous show.
Mara, Arusha, Shinyanga; recording date, 1981
2. Monolithic Churches of Lalibela, Ethiopia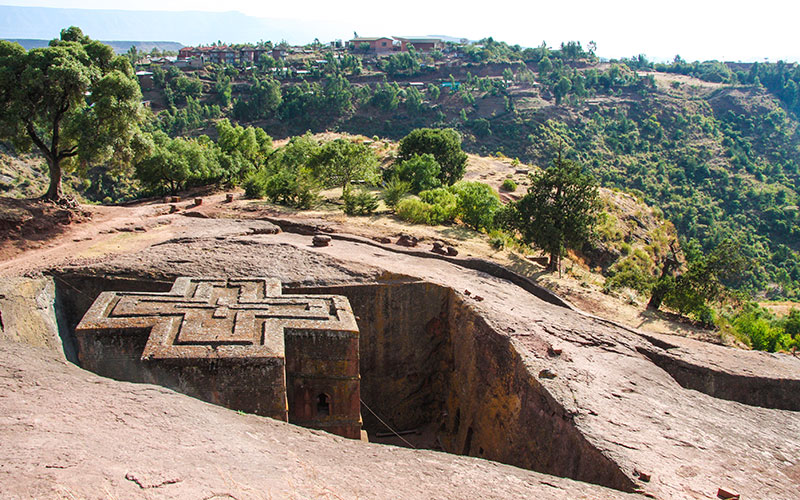 Mountains in the north of Ethiopia, located between Las Lalibela, Jerusalem is doing on a monolithic church houses built to bring Christians feet. between the tenth and thirteenth centuries Zagni Dynasty Lyonnais in Lalibela, with the exception of those monolithic church consisting of solid hewn rock, Lalibela's twelfth referred to as the church and obtained carved out a cave available in another church.
Amhara Region, recording date, 1978
Kilimanjaro National Park, Tanzania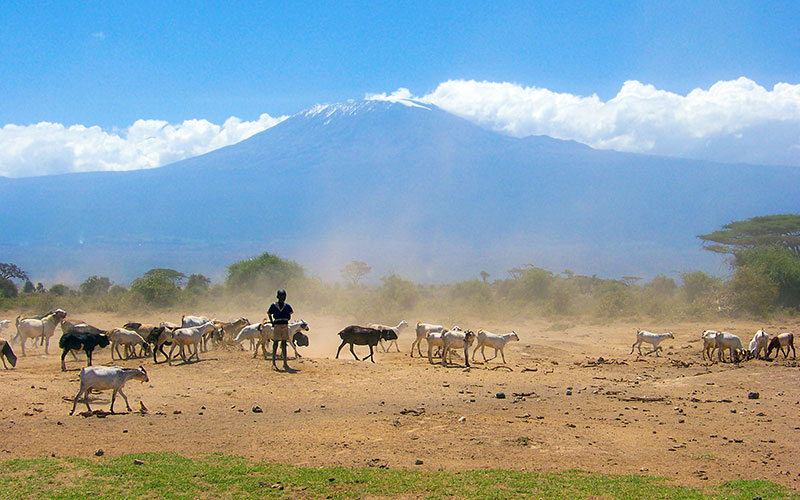 Kilimanjaro speaking of you in your mind Ernest Hemingway's "Snow of Kilimanjaro" Is he coming? 5,895 meters above sea level the highest point of the African continent is located where the Kibo summit Mount Kilimanjaro, an extinct stratovolcano. Kilimanjaro is located in northeastern Tanzania, massive nature and its original structure since 1987 on the UNESCO World Natural Heritage list.
Kilimanjaro Region, recording date, 1987
Lamu Old Town, Kenya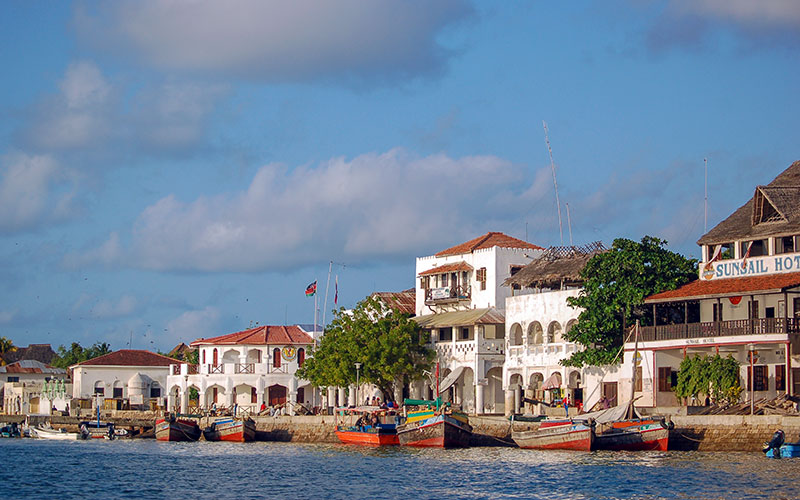 Swahili of East Africa is one of the oldest settlements where more than 700 years since the Lamu Old Town Center, historic texture and pleasant architecture of the area has preserved until today. Swahili, Muslim, European and Indian merchants centuries ago in a similar maze of narrow streets in the city that enlivened with touches would go on a journey.
Lamu, recording date, 2001
Mnara Ruins of Songo, Tanzania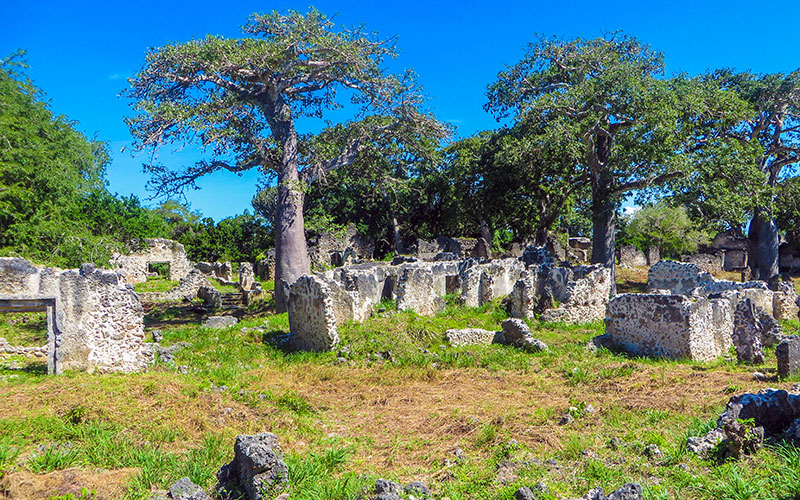 Mnara Songo, Tanzania
One of the archipelago in the south coast of Tanzania in Kilwa and Songo Songo island which Mnara ruins, known as an important port city in the fifteenth and sixteenth centuries. The Persian Gulf and the African continent, between the Red Sea and western India gold, silver, ivory, which is a port city that plays an important role in the porcelain trade Songo hosted the ruins; a palace, five mosques, consists of thirty-three wooden structures and coral reefs.Kilwa District, recording date, 1981
Indian Ocean coast of Kenya's major trading port of Mombasa, due to its strategic location until 1840 Arabs, Persians, Portuguese and changed hands between the Ottomans. In the sixteenth century, built by the Portuguese in Mombasa, ideally reflecting the architectural harmony of the Renaissance Period Castle Jesus (Fort Jesus), it is on UNESCO's list of the functionality.
Mombasa City, recording date, 2011
Ghebbi Fasil, Gonder, Ethiopia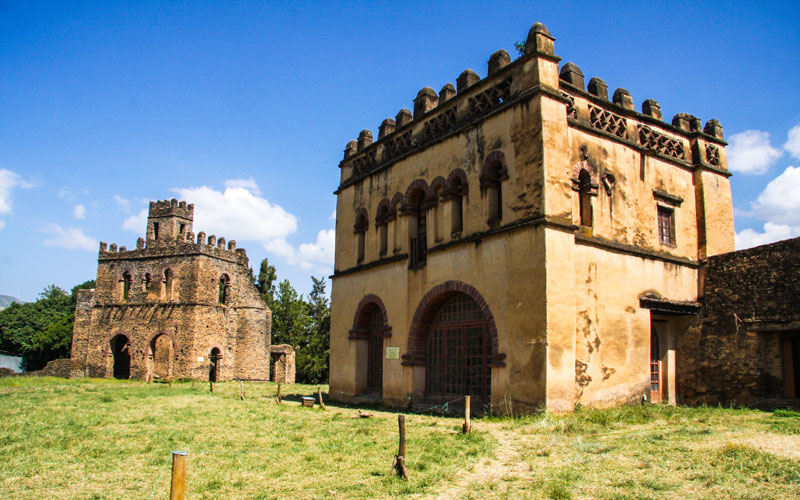 In the seventeenth century the Emperor Fasilidas rise. Tewodros 250 years until the fall of the capital of Ethiopia, Gondar, north of the Simien Mountains of Ethiopia's board. It spreads over an area of 70,000 square meters and 900 meters long wall surrounded environment Fasil Ghebbi located palaces, churches, monasteries and libraries in Arab, Indian and Baroque influence is seen.
Amhara Region, recording date, 1979
Kasubi Tombs, Uganda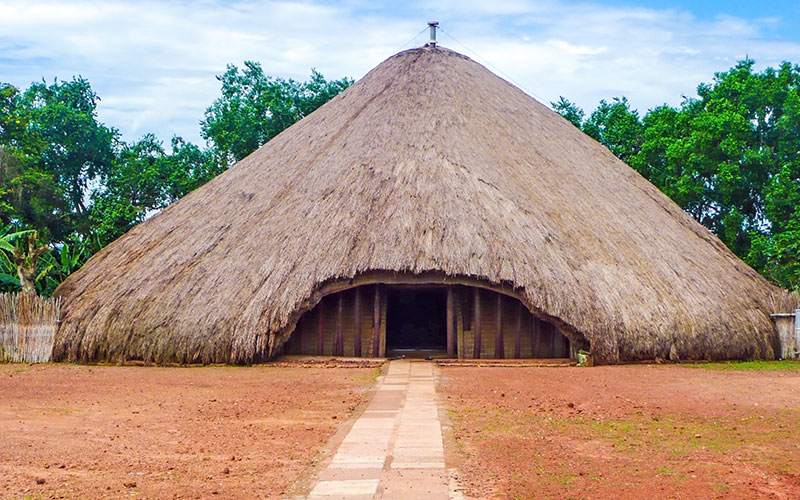 Built in 1882 and converted into the royal burial ground in 1884, Kasubi Tombs, an important historical structure that reflects the culture of the people see career. In the nineteenth and twentieth century in the burial of the king who ruled "kabakas" called the destruction of graves, though some surviving parts worth seeing.
Kampala District, recording date, 2001
Mount Kenya National Park, Kenya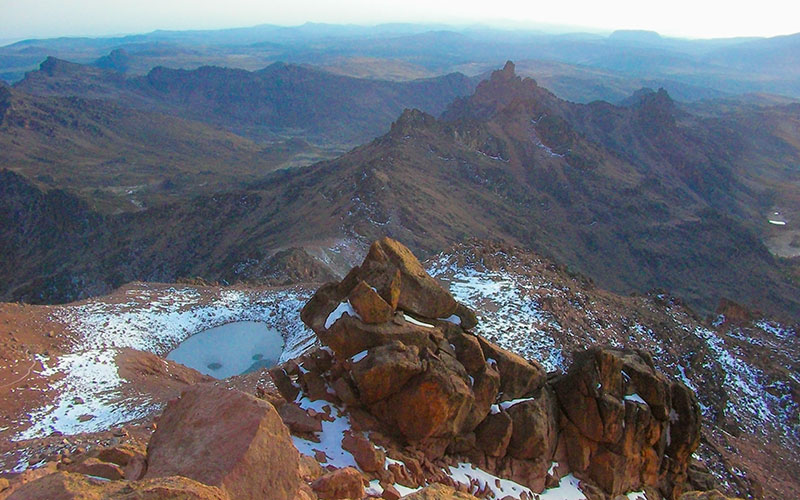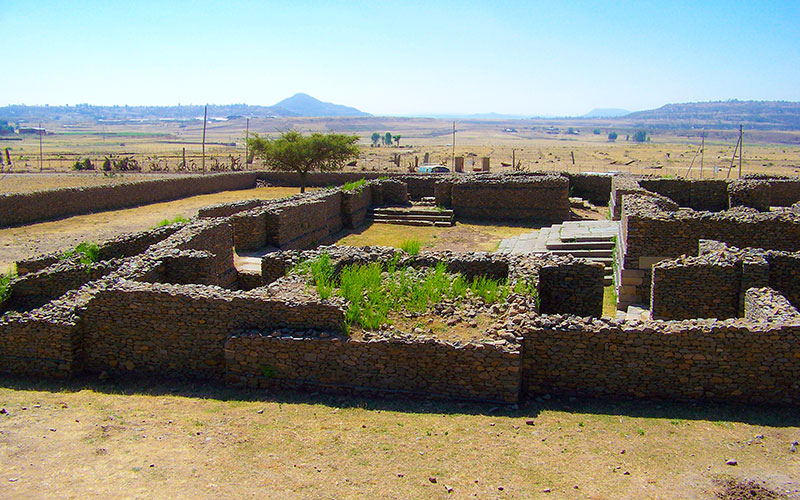 Queen Saba's palace ruins, Aksum
north of the country is located in the foothills of Adwa and Aksum in Ethiopia's history began known as the city was the capital of the country between the first and twelfth centuries. The following are among the most valuable work of many historic Aksu, depicting indigenous legends monolithic granite obelisk grave head and ruins of Aksum Queen of Saba's palace and royal tombs under rooms.
Tigray Region, recording date, 1980
Simien National Park, Ethiopia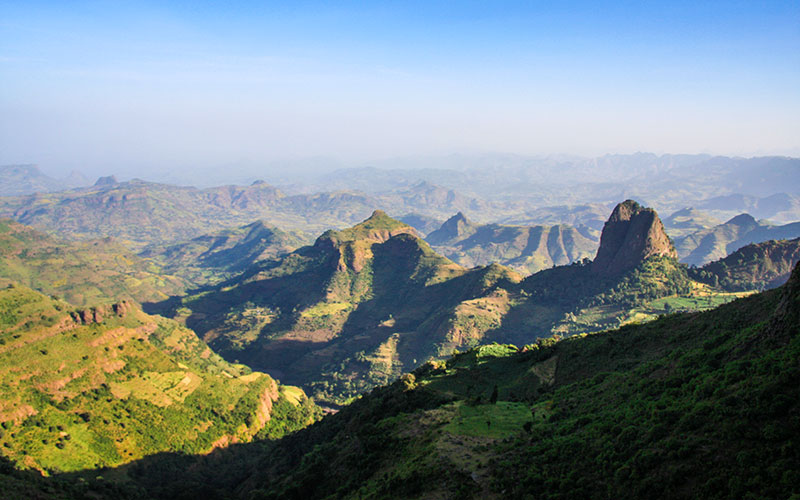 The world's most magnificent nature is one of the great and Ethiopia to the north alansimi Mountains, for centuries being exposed to erosion, sharp cliffs, jagged peaks, takes your breath away those who by sheer cliffs between lush deep valleys and valleys. Simian is one of the very few areas experiencing snowfall in the mountains in Africa only endemic here, generations living under the endangered animals. gelada baboon, Abyssinian goat, Ethiopian Wolf, and many species of birds of the inhabitants of this region.
Gondar Zone, recording date, 1978
Harar Jugol, walled Historic City, Ethiopia
Surrounded by walls and Harar desert with history is built on a valley in the middle of the vast steppes City, is located in the east of Ethiopia. walls around the city, inhabited by Muslims built between the thirteenth to seventeenth centuries. UNESCO-list of cultural heritage, Muslims the world's fourth holy city of Harar Jugol accepted as the tenth century eighty two mosques, shrines and has two hundred houses have unusual architecture. African, Indian and architectural styles makes this city unique blended with Islamic tradition.